Elder Law Attorneys in Torrance, CA
With millions of baby boomers nearing or entering retirement, the need for elder law services has exploded. Aging brings numerous legal
concerns to light. Among them, individuals and families must consider long-term care options, asset protection strategies, and other
important decisions. Preparing for the possibility of incapacity or implementing a strategic plan of action when a loved one becomes
incapacitated is also a central component of elder law.
At David Lee Rice, A Professional Law Corporation, we assist clients in navigating these transitions. Based in Torrance we serve
clients throughout Los Angeles and Southern California as well as nationwide. Our elder law attorneys offer guidance on preparing
in advance to minimize the risk of legal hurdles, and we also provide counsel when unexpected crises arise.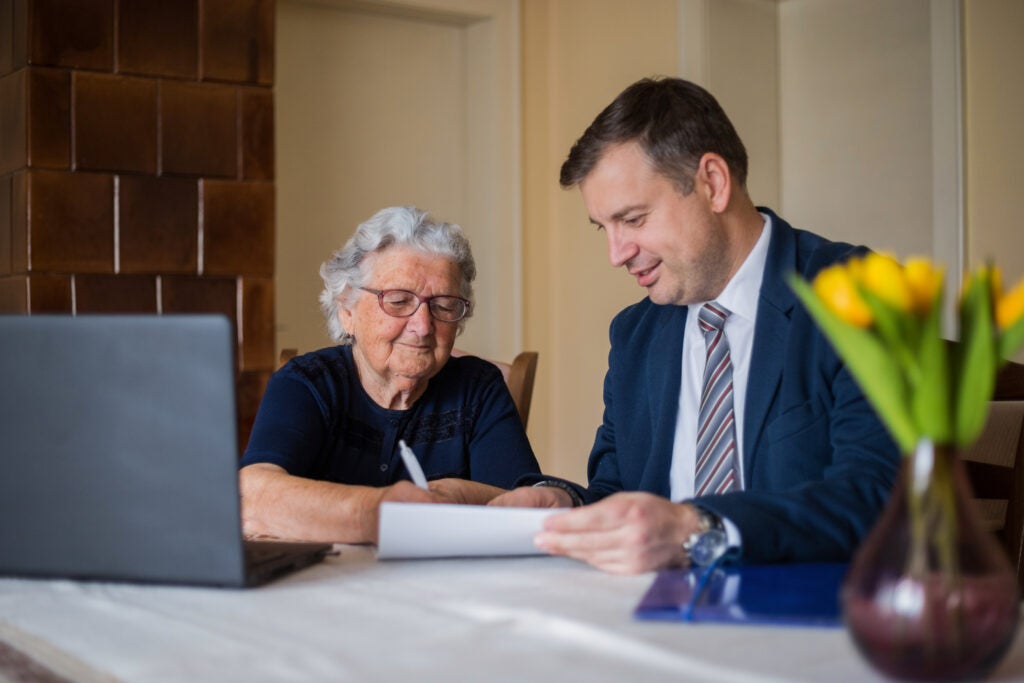 Get Knowledgeable Guidance From A Certified Expert In Elder Law
Our firm has gained wide renown for the strength of our elder law practice. Founding attorney David Lee Rice is certified as a
specialist in elder law through the National Association of Elder Law Attorneys (NAELA), a distinction that reflects his extensive
training and accomplishments in this field.
Clients turn to our legal team for guidance on all aspects of elder law, including:
• Conservatorships: When a loved one becomes incapacitated and no power of attorney is in place, pursuing a
conservatorship is essential for securing the legal authority to care for your loved one. Conservatorship proceedings
can be lengthy and complex. Our attorneys can guide you through the process, step-by-step. We also represent
elders who become targets of fraudulent or specious conservatorship petitions.
• Financial elder abuse: Sadly, elders all too often become targets of fraudulent schemes, deceptive tactics, undue
influence by caregivers and other forms of financial abuse. Our lawyers work to protect elders by bringing financial
abuse claims to undo the harm wrought by such deceptive conduct.
• Medi-Cal planning: For many seniors, Medi-Cal is a vital lifeline to appropriate care in later stages of life. However,
advance preparation is critical for establishing eligibility, protecting your assets and preserving your legacy. Our firm
can help you through this intricate process. Various legal tools, such as special needs trusts, may be valuable for maximizing your benefits.
Our legal team also provides comprehensive estate planning services for clients at all stages of life.
Learn More
For experienced legal guidance in any aspect of elder law, contact David Lee Rice, APLC, at 310-402-2844. Based in Torrance, we
serve clients across Southern California.
What Sets Us Apart?
Over 3 Decades of Experience
Specialist in taxation through the California Board of Legal Specialization
Certified as a specialist in elder law through the National Association of Elder Law Attorneys